It's time for unions to back Proportional Representation
Around the world, the countries with strongest trade unions and best workers' rights achieved this through systems of Proportional Representation; not winner-takes-all electoral systems. It's time for trade unionists to lead the way to an equal, democratic Britain.
If you're a trade union member, you can…
+ Why should trade unions support Proportional Representation?
Our current voting system isn't just bad for democracy; it has acted as a barrier to trade union and workers rights, and progressive politics in general.
Read our pamphlet for a summary of how Proportional Representation has created better societies for working people, read the detailed report by Politics for the Many, or invite an expert speaker to your local branch.
+ Why invite a speaker to my branch?
Our expert speakers are all members of the Labour movement who believe fair votes are crucial to delivering the equal, progressive society that they are committed to.
Hosting an external speaker is a great way to get the debate going and find out what your branch members think about electoral reform. You'll probably be suprised how much support there is!
+ Why put forward the motion?
Many trade unions already support PR. But if we're to win Proportional Representation, it needs the backing of the big affiliated unions like Unite, Unison and GMB.
If you believe the UK needs a fair voting system, putting a motion to your union's conference is a an important step to achieving this.
+ How can I raise a motion?
Email the secretary of your local branch, including the text of the motion you want to put forward and saying you would like to table it at the next possible opportunity.
At the next meeting, you will have the opportunity to say why you think the branch should support the motion (we can help with this if you like!) - and time will be set aside to discuss the issue. The branch will then vote whether to pass the motion.
If the motion is passed, it will be on its way to your union's conference where delegates can debate and vote for it.
If you need any help with this, contact us at labour4pr@makevotesmatter.org.uk.
+ Can I invite a speaker to my Labour Party branch?
If you're a Labour Party member and you'd like to invite a speaker to your Labour branch or CLP, visit Labour for PR.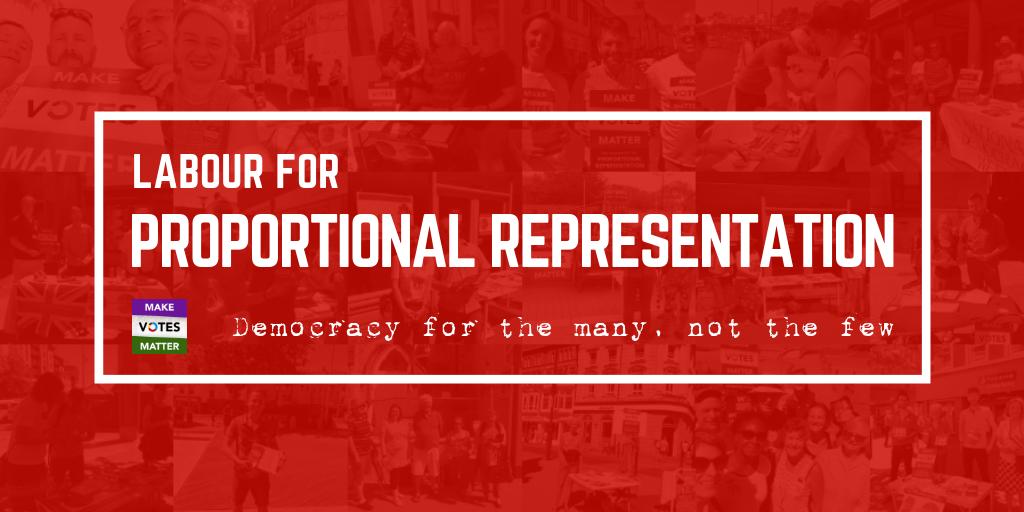 Many unions and trade unionists already support Proportional Representation. Here are a few of them…